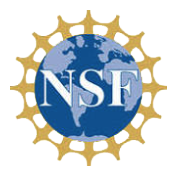 In-Person OR via WebEx Training For Cybersecurity Virtual Lab Development
Date & Time
Wednesday, January 10, 2018
8:30 - 17:00 MST
Thursday, January 11, 2018
8:30 - 17:00 MST
Friday, January 12, 2018
8:30 - 14:00 MST
Location
Northern New Mexico College, SERPA Building, Room 103.
921 N. Paseo de Onate, Espanola, NM 87532.
You can join online via WebEx All remote WebEx slots are filled. There are still open slots to attend in person.
We recognize that many instructors may want to attend, but may not have travel funds. Therefore, we will offer a WebEx session during the workshop training to do our best to accommodate remote instructors. You will need to set up virtual resources like VMware workstation prior to the workshop. We will send you instructions and offer meeting times for setup assistance for remote instructors several days prior to the workshop. Please let us know if you will be attending the onsite workshop or via WebEx (remote).
Workshop will Focus on Creating Cyber Security Labs
Do you want to learn how to develop virtual laboratories for Cybersecurity topics to help learners using a remote lab solution? Attend this three-day hands-on, face-to- face or WebEx enabled remote workshop on developing labs using NETLAB+. You will have the opportunity to try out and develop cybersecurity laboratory experiences. The onsite training host, NNMC.edu, has a list of labs to be developed. You are welcome to contribute to these new labs.
Following the training session, a discussion of funded lab development opportunities for instructors interested in developing cybersecurity laboratory experiences for learners may be included (time/interest permitting).
To register for this workshop, complete the form below.