Help
Help and resources for NDG Online Courses can be accessed through the course dashboard or from within the course itself.
In Course Help

Select Help from the top menu on the right side within a chapter or lab to access frequently asked questions, submit feedback or start a tour of the layout.
Course Dashboard Help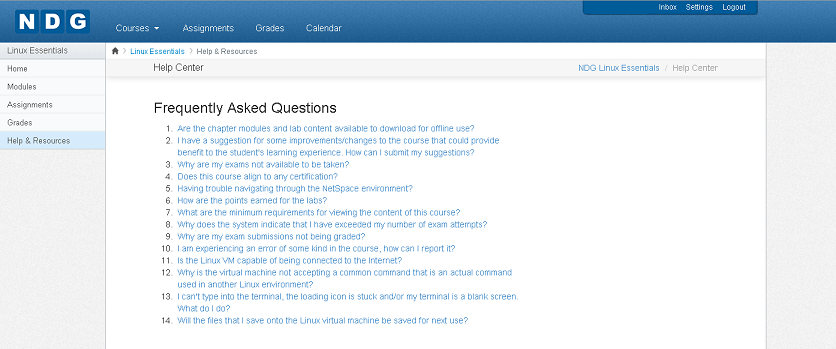 Select Help & Resources on the left sidebar of the Course Dashboard to access rrequently asked questions and troubleshooting tips.